DELUXE 6 FOOT RECTANGLE TABLES
MR. MARGARITA's PARTY RENTALS STORE started out in Houston renting margarita machines in 1999. We have been in the frozen beverage business since 1986 working in and around daiquiri shops during college in Louisiana. Frozen Daiquiri's (especially hurricanes) are the perfect way to cool off on those hot humid Louisiana nights. In 1998 we moved to Houston, Texas and couldn't find any Daiquiri Shops to quench our thirsts for home. So we bought a slushy machine from a daiquiri supply store in Louisiana and soon found it at our neighbors houses more than ours! We quickly realized that we had a really unique market. So our Houston, TX party rentals business began with three frozen slushy machines as MR. MARGARITA (Mr. Daiquiri machine rentals just did not sound right in Texas!). Now we rent out over 50 daiquiri and margarita machines (same thing!) and have created a network of home based MR. MARGARITA party machine rental companies across America. Come on in and see why Mr. Margarita has become a trusted source for party rentals!
| | |
| --- | --- |
| YOU CAN RENT THIS... | INSTEAD OF THIS... |
| | |
| STAINLESS COMMERCIAL | PLASTIC |
Clear Lake MARGARITA MACHINE RENTALS League City MARGARITA MACHINE RENTAL Seabrook Kemah MARGARITA MACHINE RENTALS TEXAS CITY PEARLAND MARGARITA MACHINE RENTALS Pearland Friendswood MARGARITA MACHINE RENTALS PASADENA DEER PARK MARGARITA MACHINES FOR RENT Webster LaPorte
PARTY RENTALS
Mr. Margarita's party rentals now offers almost everything for your special event . From wedding to parties. Let us help make your party a memorable one.
30TH BIRTHDAY PARTY, 40TH BIRTHDAY PARTY IDEAS, HALLOWEEN PARTY IDEAS, BACHELORETTE, BACHELORETTE PARTIES, BACHELORETTE PARTY, BACHELORETTE PARTY IDEAS, BIRTHDAY, BIRTHDAY PARTY IDEAS, CHAIR RENTAL, CHAIRS, CHRISTMAS PARTIES, PARTY RENTALS, COLLEGE GRADUATION PARTY IDEAS, DAIQUIRI, DANCE FLOOR RENTAL, DISCOUNT PARTY SUPPLIES, DRINK, DRINK MACHINE, DRINK MACHINE RENTALS, MIXES, FROZEN, FROZEN BEVERAGE MACHINE, DAIQUIRI, DRINK MACHINE, RENTALS, FROZEN DRINK MACHINES, FROZEN MARGARITA, GRADUATION PARTY IDEAS, HALLOWEEN PARTY IDEAS, HIGH SCHOOL GRADUATION PARTY IDEAS, WEDDING, WEDDING IDEAS, WEDDING RECEPTION RENTALS, WEDDING RENTALS, WEDDING RENTALS HOUSTON, WEDDINGS
DELUXE 6 FOOT RECTANGLE TABLES
Lifetime Commercial Folding Tables - WHITE
Will not crack, chip or peel, and are built for indoor and outdoor use
The patented steel frame design provides a sturdy foundation
Powder-coated, weather-resistant finish
Product Details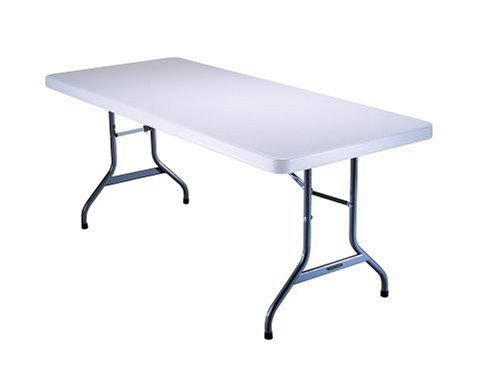 SPECIALS!!!
WEEKEND RENTAL SPECIAL
YOU PICK IT UP!!!!
SINGLE
$125
YOU PICK UP FRIDAY -
YOU RETURN IT MONDAY!!!
THREE DAY RENTAL!!!
3410 Bluebonnet St.
Pasadena TX 77505
(This location only!!)
YOU CAN'T
BEAT THAT
ANYWHERE!
*MR.MARGARITA*MAN HOUSTON- WHAT A PARTY!!!
Margarita machine houston, margarita machine rental, margarita machine rentals houston, margarita machine rentals, margarita machine sales, margarita machines, margarita machines houston, margarita machines rentals, margarita maker, margarita mix, margarita mix tequila, margarita party, margarita recipe, margarita houston, margarita machine recipes, margarita rental, margarita rentals, margarita rentals houston, mix, mixes, new, parties, party, party city, party equipment rentals, party games, party ideas, party machine, party machine rentals, party machines, party rental, machines rentals, daiquiri, margarita
Contact Information for Our Mr. Margarita Locations